Kids parties in Guatemala
We create the most creative and special invitations: · · · · kids parties birthday parties for adults hen ·· ·· ·· baby showers birth announcement.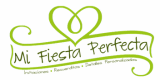 We create the most creative and special invitations:
· · · · Kids parties Birthday Parties for adults Hen ·· ·· ·· Baby showers Birth Announcement Family Reunions · · · · · · Baptism Prayer Groups Events · · · · · · First Communion Presentation
... And any other celebration!
With the finest materials, completely handmade.
Delivery service - take care of
More...
The best children's shows in Guatemala. With your favorite characters. Amazing prices and special packages animations.
Clowns and party animation in Guatemala - amarillasguatemala.net
We are a serious company , which offers to give good service, we have clowns , magicians , jugglers , stilt walkers , clowns, face...
Buffets and catering in Guatemala - amarillasguatemala.net
We are at the orders with rental of furniture and glassware for your event so we have the same buffet and a garden in Antigua...
We are the largest company in Latin America in organizing events (children, business and social). Celebration and promotional products
We offer decorations for children's parties, balloon arches, custom surprises, centerpieces, candy bar, helium balloons and more
Clowns for Children's Day
In Guatemala Megarisa we have fun and elegant Clowns for Children's Day cheer, entertainment 100% white humor, face painting and balloon twisting. Call us now to book or visit.
Limited availability!
Conference and event organizing in Guatemala - amarillasguatemala.net
We are dedicated to the organization and decoration of social events, we have a variety of services in one place to make your event something...
Artículos para fiestas infantiles en los Estados Unidos - AmarillasEstadosUnidos.com
Te ofrecemos decoraciones para fiestas infantiles, arcos de globos, sorpresas personalizadas, centros de mesa, candy bar, globos con helio y mas...
A company dedicated to children's shows, adults, business and advertising, fairs, coronations, with over 20 years of experience.
Rental of furniture : chairs, tables , tablecloths , panels, arches and pedestals.
decorate your event : centerpieces, floral arrangements , balloons , surprises, creative cards , confetti , streamers , etc. .
Dedicated to artistic events, sound, stages, lighting, music groups, singers, soloists, children's parties, impersonators, marimbas service, glassware, tents, tables, waiters, filming videos, and more for parties, conferences or meetings.
Guía de trabajo y empleos en Guatemala - GuiaTrabajo.com
http://guatemala.guiatrabajo.com
Encuentra trabajo o personal en Guatemala. Anuncios gratuitos con curriculum.
Magicians and Illusionists in Guatemala - amarillasguatemala.net
Roberto Chinchilla Graduated in communication in Miami Lakes Technical Center in Miami. Florida and Full Sail University in Orlando Florida. He is director and founder...
We are the largest company in Latin America in the organization of children, social and business events.
Items for all types of holidays and celebrations
Nuestras Páginas Amarillas en Español
Les invitamos visitar también: